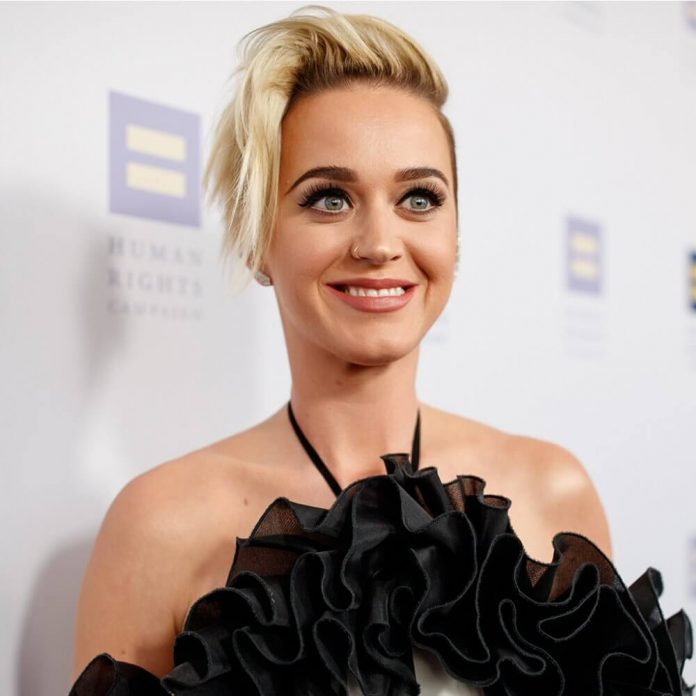 Katy Perry jest najpopularniejszą osobą na Twitterze. Piosenkarka została pierwszą osobą, której profil na Twitterze śledzi 100 milionów użytkowników.
Katy Perry (32 lata) przekroczyła próg 100 milionów w piątek, 16 czerwca, tydzień po premierze nowej płyty "Witness". O swym osiągnięciu dumna gwiazda poinformowała na Twitterze.
– Dziś jesteśmy świadkami historii – napisała we swym poście.
Amerykanka pojawiła się na Twitterze w 2009 roku. 50 milionów fanów obserwowało jej profil po trzech latach. Teraz, ze 100 milionami followerów, jest tuż przed Justinem Bieberem (96,7 miliona), Barackiem Obamą (90,8 miliona), Taylor Swift (85,1 miliona) i Rihanną (74,1 miliona).
Katy Perry zasłynęła przebojem "I Kissed a Girl". Na koncie ma także takie popularne numery jak "California Gurls", "Teenage Dream", "The One That Got Away" czy "Roar" i "Dark Horse". Jest jedną z najbardziej dochodowych wokalistek. Jej płyty rozeszły się w nakładzie 100 milionów egzemplarzy.
Longplay "Witness", promowany przez piosenki "Chained To The Rhythm", "Bon Appetit" i "Swish Swish", ukazał się 9 czerwca.
---
Przeczytaj również: Poznamy nieznane życie Whitney Houston ("Whitney: Can I Be Me")
Katy Perry ma 100 milionów fanów na Twiterze!
Today, we #WITNESS history.

Congratulations @katyperry, the first to reach 100 million followers! #LoveKaty pic.twitter.com/41aJyPTtZ2

— Twitter (@Twitter) June 16, 2017
ZOBACZ TELEDYSK
KATY PERRY – BON APPETIT
Tekst piosenki
Katy Perry – "Bon Appetit" (feat. Migos)
[Katy Perry:]
'Cause I'm all that you want, boy
All that you can have, boy
Got me spread like a buffet
Bon a, bon appétit, baby
Appetite for seduction
Fresh out the oven
Melt in your mouth kind of lovin'
Bon a, bon appétit, baby
Looks like you've been starving
You've got those hungry eyes
You could use some sugar
'Cause your levels ain't right
I'm a five-star Michelin
A Kobe flown in
You want what I'm cooking, boy
Let me take you
Under candle light
We can wine and dine
A table for two
And it's okay
If you take your time
Eat with your hands, fine
I'm on the menu
'Cause I'm all that you want, boy
All that you can have, boy
Got me spread like a buffet
Bon a, bon appétit, baby
Appetite for seduction
Fresh out the oven
Melt in your mouth kind of lovin'
Bon a, bon appétit, baby
So you want some more
Well, I'm open 24
Wanna keep you satisfied
Customer's always right
Hope you've got some room
For the world's best cherry pie
Gonna hit that sweet tooth, boy
Let me take you
Under candle light
We can wine and dine
A table for two
And it's okay
If you take your time
Eat with your hands, fine
I'm on the menu
'Cause I'm all that you want, boy
All that you can have, boy
Got me spread like a buffet
Bon a, bon appétit, baby
Appetite for seduction
Fresh out the oven
Melt in your mouth kind of lovin'
Bon a, bon appétit, baby
'Cause I'm all that you want, boy
All that you can have, boy
Got me spread like a buffet
Bon a, bon appétit, baby
Appetite for seduction
Fresh out the oven
Melt in your mouth kind of lovin'
Bon a, bon appétit, baby
[Quavo:]
Sweet potato pie
It'll change your mind
Got you running to back for seconds
Every single night
[Takeoff:]
I'm the one they say can change your life
No waterfall, she drippin' wet, you like my ice? (blast)
She say she want a Migo night now I ask her, "What's the price?" (hold on)
If she do right told her get whatever you like
[Offset:]
I grab her legs and now divide, aight
Make her do a donut when she ride, aight
Looking at the eyes of a dime, make you blind
In her spine, and my diamonds change the climate
[Quavo:]
Sweet tooth, no tooth fairy
Whipped cream, no dairy
She got her hot light on screaming, "I'm ready"
But no horses, no carriage
[Katy Perry:]
'Cause I'm all that you want, boy
All that you can have, boy
Got me spread like a buffet
Bon a, bon appétit, baby
Appetite for seduction
Fresh out the oven
Melt in your mouth kind of lovin'
Bon a, bon appétit, baby
Under candle light
Bon appétit, baby
R E K L A M A » zespoły weselne