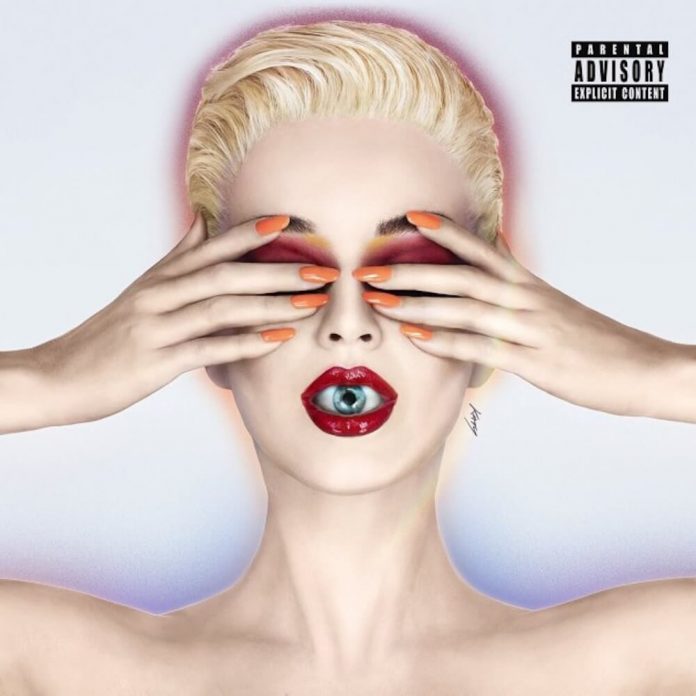 Nowa płyta Katy Perry nie zawiedzie fanów!
Album jest wypełniony przebojami o czym świadczą pierwsze opublikowane nagrania – platynowy singiel "Chained To The Rhythm" z udziałem Skipa Marleya oraz "Bon Appetit" nagrany z triem Migos.
Krążek "Witness" trafił do sprzedaży 9 czerwca i jest odzwierciedleniem zmian jakie zaszły w życiu artystki, ale też w otaczającym nas świecie. Płyta będzie również dostępna w wersji deluxe wzbogaconej o dwa dodatkowe utwory!
Premierze albumu towarzyszy międzynarodowa trasa koncertowa WITNESS: The Tour. Część dochodu z amerykańskiej trasy zostanie przekazana na cele charytatywne – trafi do organizacji Boys & Girls Clubs of America.
Tracklista:
1. Witness
2. Hey Hey Hey
3. Roulette
4. Swish Swish (feat. Nicki Minaj)
5. Deja Vu
6. Power
7. Mind Maze
8. Miss You More
9. Chained To The Rhythm (feat. Skip Marley)
10. Tsunami
11. Bon Appetit (feat. Migos)
12. Bigger Than Me
13. Save As Draft
14. Pendulum
15. Into Me You See
Wydawca: Universal Music Polska
Data premiery: 09.06.2017
---
Przeczytaj również: Soundtrack "Stranger Things" na kasecie magnetofonowej
Tekst piosenki
Katy Perry – Chained to the rhythm
[Katy Perry]:
Are we crazy?
Living our lives through a lens
Trapped in our white-picket fence
Like ornaments
So comfortable, we're living in a bubble, bubble
So comfortable, we cannot see the trouble, trouble
Aren't you lonely
Up there in utopia
Where nothing will ever be enough?
Happily numb
So comfortable, we're living in a bubble, bubble
So comfortable, we cannot see the trouble, trouble
So put your rose-colored glasses on
And party on
Turn it up, it's your favorite song
Dance, dance, dance to the distortion
Come on, turn it up, keep it on repeat
Stumbling around like a wasted zombie
Yeah, we think we're free
Drink, this one is on me
We're all chained to the rhythm
To the rhythm
To the rhythm
Turn it up, it's your favorite song
Dance, dance, dance to the distortion
Turn it up, keep it on repeat
Stumbling around like a wasted zombie
Yeah, we think we're free
Drink, this one is on me
We're all chained to the rhythm
To the rhythm
To the rhythm
Are we tone deaf?
Keep sweeping it under the mat
Thought we can do better than that
I hope we can
So comfortable, we live in a bubble, a bubble
So comfortable, we can't see the trouble, the trouble
So put your rose-colored glasses on
And party on
Turn it up, it's your favorite song
Dance, dance, dance to the distortion
Turn it up, keep it on repeat
Stumbling around like a wasted zombie
Yeah, we think we're free
Drink, this one is on me
We're all chained to the rhythm
To the rhythm
To the rhythm
Turn it up, it's your favorite song
Dance, dance, dance to the distortion
Turn it up, keep it on repeat
Stumbling around like a wasted zombie
Yeah, we think we're free
Drink, this one is on me
We're all chained to the rhythm
To the rhythm
To the rhythm
[Skip Marley]:
It is my desire
Break down the walls to connect, inspire
Ay, up in your high place, liars
Time is ticking for the empire
The truth they feed is feeble
As so many times before
They greed over the people
They stumbling and fumbling
And we're about to riot
They woke up, they woke up the lions
(Woo!)
[Katy Perry]:
Turn it up, it's your favorite song
Dance, dance, dance to the distortion
Turn it up, keep it on repeat
Stumbling around like a wasted zombie
Yeah, we think we're free
Drink, this one is on me
We're all chained to the rhythm
To the rhythm
To the rhythm
Turn it up
Turn it up
It goes on, and on, and on
It goes on, and on, and on
It goes on, and on, and on
'Cause we're all chained to the rhythm
R E K L A M A » zespoły weselne