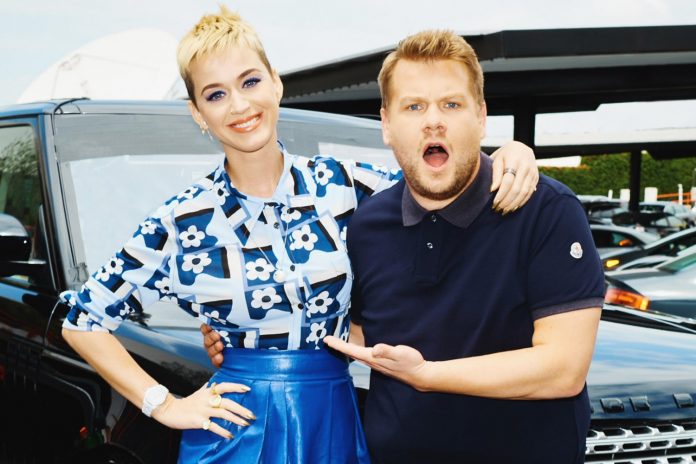 Katy Perry wyjawiła Jamesowi Cordenowi, który z jej sławnych kochanków był najlepszy w łóżku.
Katy Perry bawiła się z popularnym prezenterem w grę "Prawda czy wyzwanie" ("Truth Or Dare").
Poproszona o ranking byłych chłopaków i ich umiejętności w zakresie seksu nie wahała się i na 3. miejscu umieściła Diplo, z którym związana była przez kilka miesięcy w 2014 roku. Na 2. pozycji znalazł się jej ostatni chłopak, Orlando Bloom, a na szczycie John Mayer, z którym była przez trzy lata nim rozstali się pod koniec 2015 roku.
Artystka wyjawiła też, kto jest tym jedynym, który jej uciekł. – To Josh Groban – przyznała. – Jest moim dobrym przyjacielem i bardzo go kocham. Jest najlepszy.
9 czerwca ukazała się nowa płyta Katy Perry, "Witness", promowana przez piosenki "Chained To The Rhythm", "Bon Appetit" i "Swish Swish".
Na albumie znalazło się 15 piosenek. Wśród gości znaleźli się Nicki Minaj, Skip Marley i Migos. Utwory z ich udziałem zostały już ujawnione przez gwiazdę.
Premierze albumu będzie towarzyszyła międzynarodowa trasa koncertowa KATY PERRY WITNESS: The Tour. Każdy zakupiony bilet będzie zawierał najnowszą płytę "Witness"! Część dochodu z koncertów zostanie przekazana na cele charytatywne – trafi do organizacji Boys & Girls Clubs of America.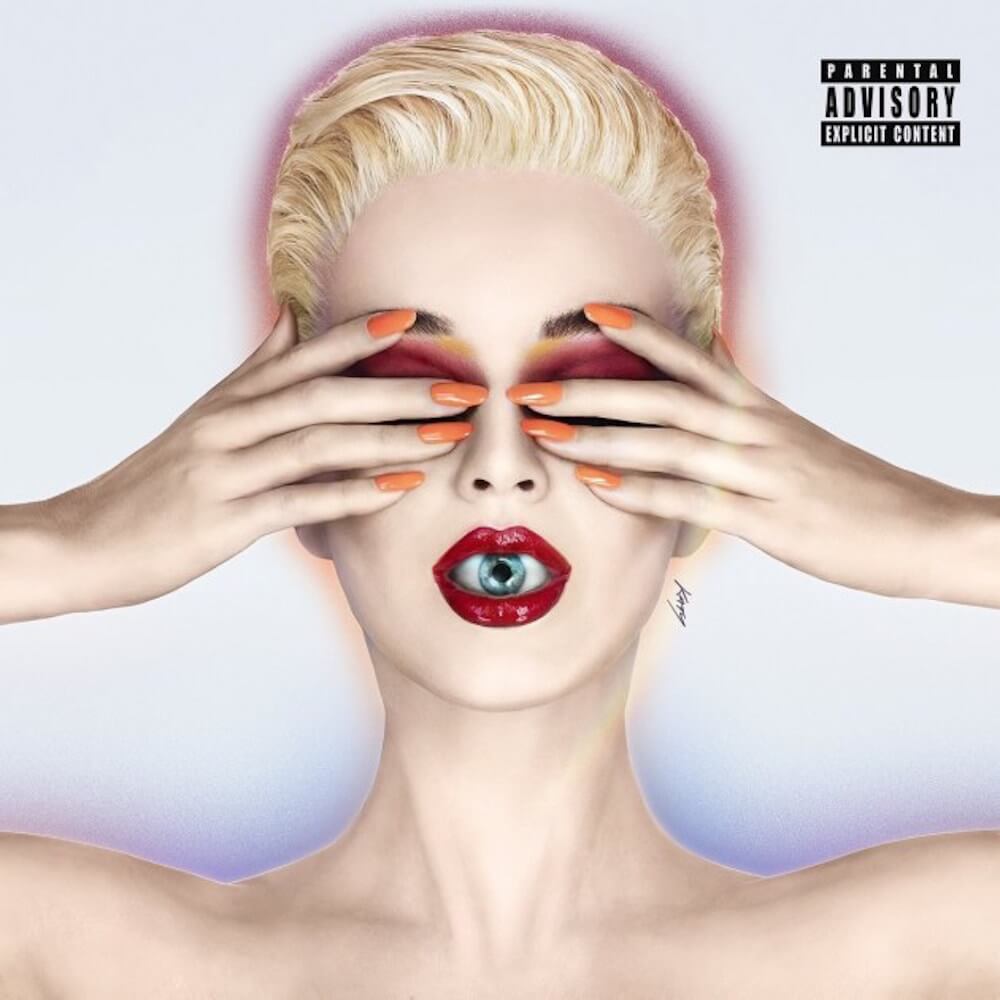 Oto tracklista nowego albumu Katy Perry pt. "Witness":
1. Witness
2. Hey Hey Hey
3. Roulette
4. Swish Swish (feat. Nicki Minaj)
5. Deja Vu
6. Power
7. Mind Maze
8. Miss You More
9. Chained To The Rhythm (feat. Skip Marley)
10. Tsunami
11. Bon Appetit (feat. Migos)
12. Bigger Than Me
13. Save As Draft
14. Pendulum
15. Into Me You See
Obecnie Katy Perry stworzyła swoją miniwersję reality show, który jest swoistym połączeniem "Big Brothera" i "Truman Show".
Przez godziny można śledzić wokalistkę w domu naszpikowanym kamerami. Transmisja znajduje się poniżej.
---
Przeczytaj również: Selena Gomez w prześwitującej sukience na randce z The Weeknd! Pokazała…
Katy Perry zasłynęła przebojem "I Kissed a Girl". Na koncie ma także takie popularne numery jak "California Gurls", "Teenage Dream", "The One That Got Away" czy "Roar" i "Dark Horse". Jest jedną z najbardziej dochodowych wokalistek. Jej płyty rozeszły się w nakładzie 100 milionów egzemplarzy. Poprzedni longplay Amerykanki to "Prism" z października 2013 roku.
Orlando Blooma można obecnie oglądać w filmie "Piraci z Karaibów: Zemsta Salazara".
ZOBACZ NA ŻYWO
KATY PERRY – WITNESS WORLD WIDE
ZOBACZ TELEDYSK
KATY PERRY – BON APPETIT
Tekst piosenki
Katy Perry – "Bon Appetit" (feat. Migos)
[Katy Perry:]
'Cause I'm all that you want, boy
All that you can have, boy
Got me spread like a buffet
Bon a, bon appétit, baby
Appetite for seduction
Fresh out the oven
Melt in your mouth kind of lovin'
Bon a, bon appétit, baby
Looks like you've been starving
You've got those hungry eyes
You could use some sugar
'Cause your levels ain't right
I'm a five-star Michelin
A Kobe flown in
You want what I'm cooking, boy
Let me take you
Under candle light
We can wine and dine
A table for two
And it's okay
If you take your time
Eat with your hands, fine
I'm on the menu
'Cause I'm all that you want, boy
All that you can have, boy
Got me spread like a buffet
Bon a, bon appétit, baby
Appetite for seduction
Fresh out the oven
Melt in your mouth kind of lovin'
Bon a, bon appétit, baby
So you want some more
Well, I'm open 24
Wanna keep you satisfied
Customer's always right
Hope you've got some room
For the world's best cherry pie
Gonna hit that sweet tooth, boy
Let me take you
Under candle light
We can wine and dine
A table for two
And it's okay
If you take your time
Eat with your hands, fine
I'm on the menu
'Cause I'm all that you want, boy
All that you can have, boy
Got me spread like a buffet
Bon a, bon appétit, baby
Appetite for seduction
Fresh out the oven
Melt in your mouth kind of lovin'
Bon a, bon appétit, baby
'Cause I'm all that you want, boy
All that you can have, boy
Got me spread like a buffet
Bon a, bon appétit, baby
Appetite for seduction
Fresh out the oven
Melt in your mouth kind of lovin'
Bon a, bon appétit, baby
[Quavo:]
Sweet potato pie
It'll change your mind
Got you running to back for seconds
Every single night
[Takeoff:]
I'm the one they say can change your life
No waterfall, she drippin' wet, you like my ice? (blast)
She say she want a Migo night now I ask her, "What's the price?" (hold on)
If she do right told her get whatever you like
[Offset:]
I grab her legs and now divide, aight
Make her do a donut when she ride, aight
Looking at the eyes of a dime, make you blind
In her spine, and my diamonds change the climate
[Quavo:]
Sweet tooth, no tooth fairy
Whipped cream, no dairy
She got her hot light on screaming, "I'm ready"
But no horses, no carriage
[Katy Perry:]
'Cause I'm all that you want, boy
All that you can have, boy
Got me spread like a buffet
Bon a, bon appétit, baby
Appetite for seduction
Fresh out the oven
Melt in your mouth kind of lovin'
Bon a, bon appétit, baby
Under candle light
Bon appétit, baby
ZOBACZ TELEDYSK
KATY PERRY – CHAINED TO THE RHYTHM
Tekst piosenki
Katy Perry – Chained to the rhythm
[Katy Perry]:
Are we crazy?
Living our lives through a lens
Trapped in our white-picket fence
Like ornaments
So comfortable, we're living in a bubble, bubble
So comfortable, we cannot see the trouble, trouble
Aren't you lonely
Up there in utopia
Where nothing will ever be enough?
Happily numb
So comfortable, we're living in a bubble, bubble
So comfortable, we cannot see the trouble, trouble
So put your rose-colored glasses on
And party on
Turn it up, it's your favorite song
Dance, dance, dance to the distortion
Come on, turn it up, keep it on repeat
Stumbling around like a wasted zombie
Yeah, we think we're free
Drink, this one is on me
We're all chained to the rhythm
To the rhythm
To the rhythm
Turn it up, it's your favorite song
Dance, dance, dance to the distortion
Turn it up, keep it on repeat
Stumbling around like a wasted zombie
Yeah, we think we're free
Drink, this one is on me
We're all chained to the rhythm
To the rhythm
To the rhythm
Are we tone deaf?
Keep sweeping it under the mat
Thought we can do better than that
I hope we can
So comfortable, we live in a bubble, a bubble
So comfortable, we can't see the trouble, the trouble
So put your rose-colored glasses on
And party on
Turn it up, it's your favorite song
Dance, dance, dance to the distortion
Turn it up, keep it on repeat
Stumbling around like a wasted zombie
Yeah, we think we're free
Drink, this one is on me
We're all chained to the rhythm
To the rhythm
To the rhythm
Turn it up, it's your favorite song
Dance, dance, dance to the distortion
Turn it up, keep it on repeat
Stumbling around like a wasted zombie
Yeah, we think we're free
Drink, this one is on me
We're all chained to the rhythm
To the rhythm
To the rhythm
[Skip Marley]:
It is my desire
Break down the walls to connect, inspire
Ay, up in your high place, liars
Time is ticking for the empire
The truth they feed is feeble
As so many times before
They greed over the people
They stumbling and fumbling
And we're about to riot
They woke up, they woke up the lions
(Woo!)
[Katy Perry]:
Turn it up, it's your favorite song
Dance, dance, dance to the distortion
Turn it up, keep it on repeat
Stumbling around like a wasted zombie
Yeah, we think we're free
Drink, this one is on me
We're all chained to the rhythm
To the rhythm
To the rhythm
Turn it up
Turn it up
It goes on, and on, and on
It goes on, and on, and on
It goes on, and on, and on
'Cause we're all chained to the rhythm
R E K L A M A » zespoły weselne